Colts back where they belong, President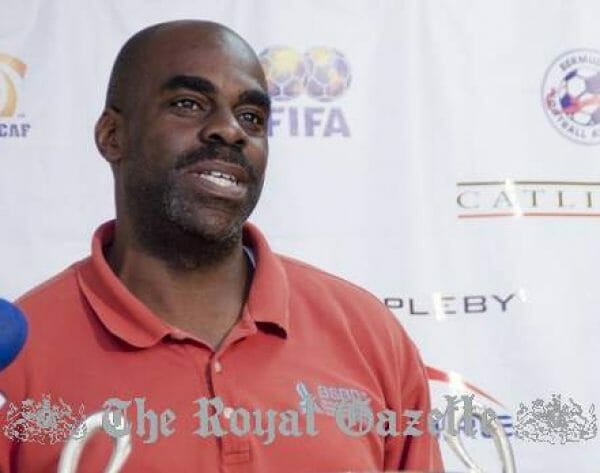 Courtesy RG – Ray Jones, the Devonshire Colts president, believes the newly promoted club have the potential to re-establish themselves as a formidable force in the Premier Division next season.
In Jones's first term as president, Colts clinched promotion to the top flight and captured the First Division Shield.
"I think we're in a good position to re-establish ourselves as a Premier Division powerhouse just like we used to be back in the day," Jones said. "I think we're finally going to be back to stay and not just come to try and stay up."
Colts have been in a rebuilding stage in recent years and are now ready to reap the benefits of investing in their future.
"Part of the rebuilding stage wasn't necessarily just the senior team, but re-establishing our youth programme," the former Colts midfielder added.
"We have a team in every age bracket apart from one — next season that age bracket should be filled as well. The feeder factory is back in place like it was when we were at Frog Lane. Back then we didn't really need a lot of transfers because we knew there were two or three youth players coming through. We are pretty much at that stage again."
Colts finished runners-up behind Boulevard with the best defensive record, conceding just 16 league goals.
"It's nice to see us get back to where we don't give away many goals and we are scoring more," Jones added.
Colts won the First Division Shield on New Year's Day after coming from behind to beat Young Men's Social Club 3-1, with Lozendro Symonds, the Colts captain, scoring a hat-trick.
It was Colts' second straight appearance in the final after losing to Somerset Eagles the previous season. Jones attributes the team's league and cup success to the players' hard work and commitment to training.
"They put it [training] in early on, running in the Arboretum in the summer and then towards the end of the season we took them back on the road — that's what probably got us over the finish line. Physically we were stronger than most teams going down the stretch."
Colts beat St David's Warriors 4-2 at Police Field last Sunday to clinch promotion. It went a long way towards erasing painful memories last season when Colts were denied promotion on the last day after being held to a draw by St George's Colts who went up instead.
Heading into last weekend's match against St David's with so much at stake, Jay Bean, the Colts coach, admitted that those painful memories remained in the minds of everyone in the dressing room.
"Those memories were pretty fresh for me and the team," Bean said. "We had to play against St David's and once you heard 'St' you immediately thought of St George's last season."
Even though St David's gave Colts a good run for their money, Bean never doubted his players' ability to get the job done.
"Considering what happened last year against St George's you would expect the players to be a little nervous at the beginning of the match," he said.