U14 Win League Cup Title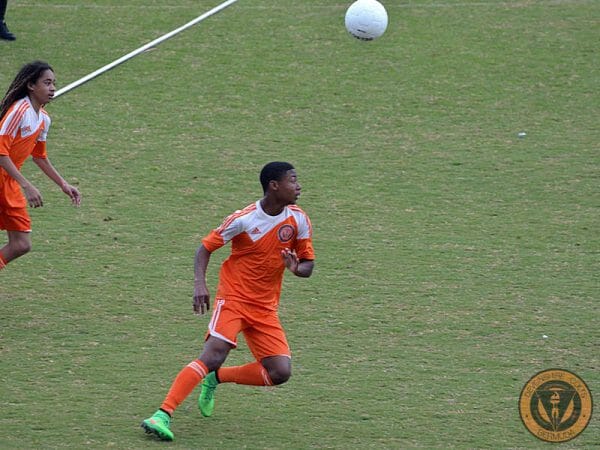 The Devonshire Colts U14 team added more silverware to the club's cabinet, this past Saturday, April 11, 2015, when they defeated Richmond Harriers 2-0 in the U14 League Cup knockout final at the National Sports Centre's North Field.
From the onset, Colts dominated their opponents with class and style, outplaying them, making the Harriers appear nearly non-existent on the pitch. After a superb strike from Brandon O'Connor was pushed wide by the Harriers keeper at about halfway through the first half, Santze Burgess put Colts ahead when he slotted home a rocket from just inside the 18yd box to beat the keeper at the back post.
Colts continued their display into the second half with fancy footwork and link-up plays, however, it was a lone effort from Jaquari Paynter that doubled the Colts score, when he muscled through about 6 opponents, making a dash from the halfway line toward goal and finishing with a strike just outside the 6yd box to beat the keeper at the back post.
As Jaquari Paynter proved to be the workhorse for Colts, he was awarded the MVP of the match for his efforts.