Poised for Promotion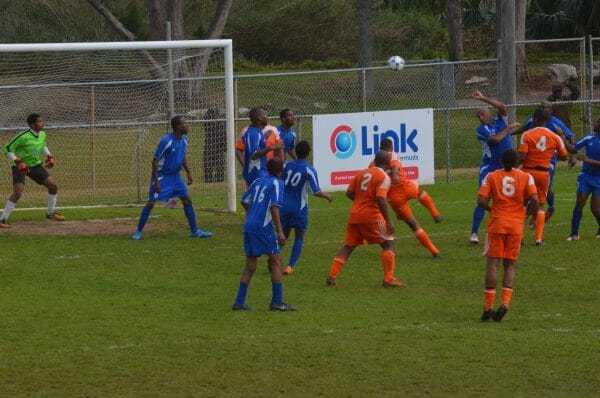 Devonshire Colts came away with another 3 points this Sunday, Feb. 22, 2015 when they defeated Young Men's Social Club 3-0.
Kian Butterfield, Centre Back, poached in the opposition's 6-yard box during a Colts corner and rewarded himself, and the team, with a header that broke the deadlock late in the first half.
Late in the second half, Terry Foote doubled the lead for Colts with a rocket from the top of the 18-yard box, which left Social Club's defense and goalkeeper motionless. Minutes later Eli Smith put away all doubt of a comeback with another rocket outside of the 18-yard box, which was slotted cleanly in the top right corner, well beyond the keeper's reach.
Once again, Orange showed up and left with their heads high, 3 points and with the smell of promotion in the air.